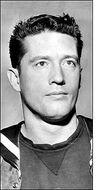 Horace Albert "Al" Brightman (September 22, 1923 in Eureka, California – June 10, 1992 of liver cancer) was an American Basketball player and coach.
He played collegiately for the California State University, Long Beach.
He played for the Boston Celtics (1946-47) in the BAA for 58 games. He became the first Celtic to score 20 points in a regular season game.
He later coached Seattle University from 1949 to 1956, leading the Chieftains to 4 NCAA Appearances and 1 NIT appearance. He went on to coach the Anaheim Amigos in the ABA in the 1967-68 season.
Ad blocker interference detected!
Wikia is a free-to-use site that makes money from advertising. We have a modified experience for viewers using ad blockers

Wikia is not accessible if you've made further modifications. Remove the custom ad blocker rule(s) and the page will load as expected.